Blog written by Celine
First of March 2021, marks both the day I started as the Managing Director of Ubisoft RedLynx – our multiplatform studio based in Helsinki – and the starting point for many memorable relationships, projects, and milestones in my career. Time does indeed fly when you're enjoying yourself, that's something I can confidently say from my two years at Ubisoft. I am proud to say that while we are ambitious about creating spectacular games and experiences, we never forget to enjoy the road there as well – as one shouldn't, when surrounded by such great people as we have around us.
I'd like to take this chance to put pen to paper, digital it may be, and share some of my main highlights from the past two years I've had the privilege to be part of Ubisoft.
Leadership within the studio – and industry wide
One of my main missions here at Ubisoft RedLynx has been to enable people around me to thrive. This has meant, for example, strengthening our strategy communications to make sure we all share an understanding of where we want to go – and more importantly, how to get there. Just a bit over a month ago, I got to dive deeper into the future of our studio with all our team members at our annual Future Session, a whole day built around our strategy. These occasions mean a lot to me, as it is so important to meet each other face-to-face, as one team, in these days of hybrid work.
A very quintessential part of my mission has also been building a safe, inclusive environment where everyone feels encouraged to try out new things and learn.
I want to cherish the atmosphere we have created so far, but as the work is not done, also to keep bettering ourselves as a team.
If you want to have a closer look at the culture within our Helsinki-based studio, visit this recently published Studio Spotlight article.
While I find ensuring psychological safety within our cultures to be at the very core of each and every leader's ambitions, I think it's also something us leaders in the industry carry responsibility over as a whole. We have both the chance and the responsibility to impact the whole industry and should not waste it.
This collegial leadership, so to speak, has been one of the things I've most enjoyed here at Ubisoft. Before joining Ubisoft, in my previous role as a CEO, I was sometimes quite alone. Here, I have gotten the chance to get to know well many other Managing Directors that I constantly spar and share knowledge with, something I treasure greatly. Even just a couple weeks back, I spent a few super valuable days in Sweden with my colleague Thomas, Managing Director from Massive.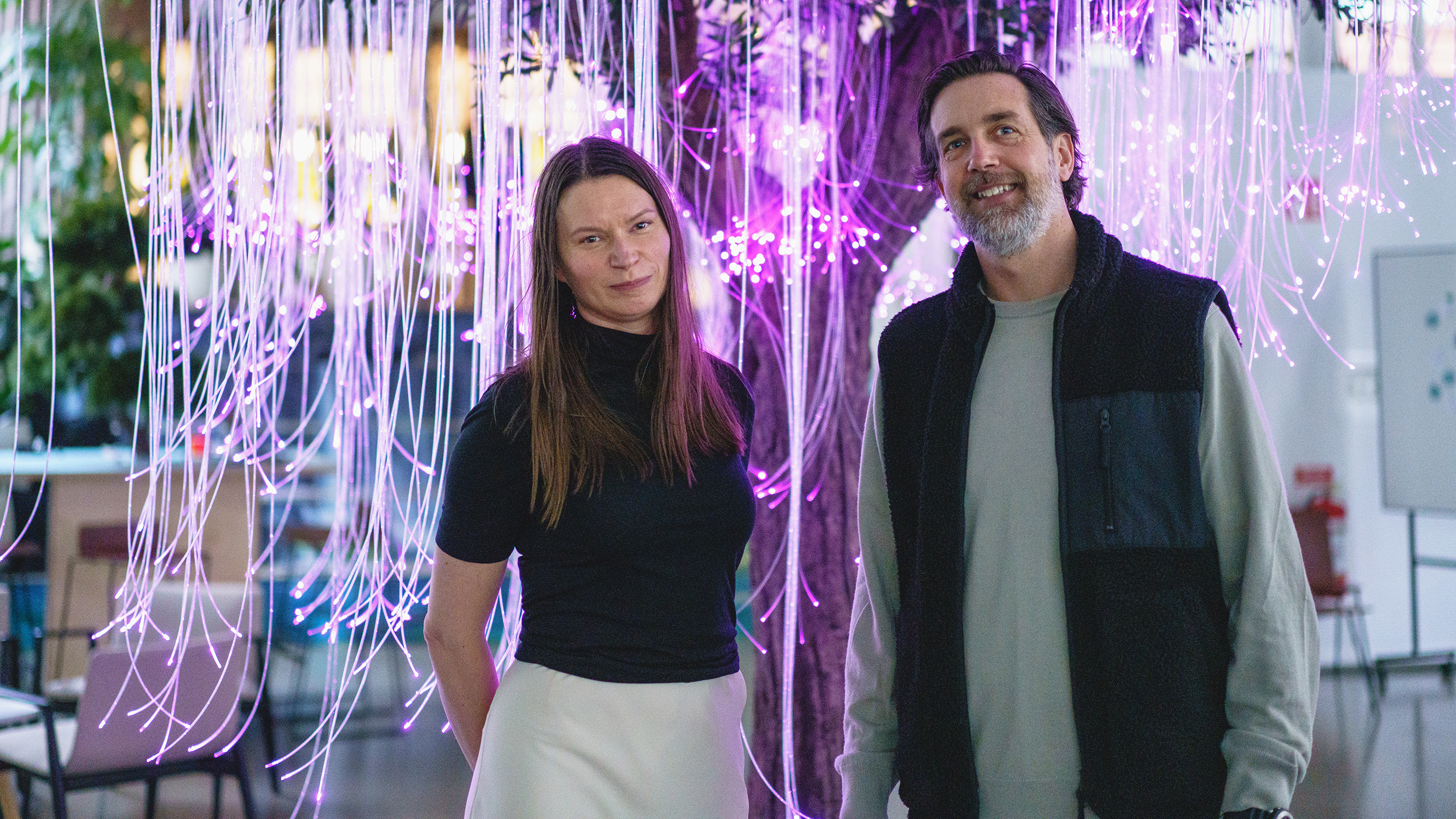 With our constant collaboration of Managing Directors around the world, it is safe to say there are very few challenges we wouldn't be able to take on together or situations that one of us within our network would not have experienced already. This type of collaboration and collegial support I am happy to see within our studio walls, too. I'd like to send out my thanks to all of you.
Towards the next Ubiversary and beyond
Today, celebrating my second Ubiversary, I am truly grateful for all the wonderful people around me, especially within our studio, and excited for my next chapter with all of Ubisoft – with many milestones coming up this year, it'll surely be a ride to remember. You can count me in as the very firsts to try out the games in our exciting lineup – those that know me as a gamer, know I'm quite competitive when I really get down to it…
All in all, I am excited to continue this journey with Ubisoft and can't wait to see what the future will hold. I continue to be looking forward to meeting new people and being amazed by all the expertise around me.
The interesting, if sometimes turbulent market might have been what brought me in to the gaming industry over a decade back, but it's the people that have kept me here.
So, towards the next Ubiversary and beyond – thank you all for making my two years here so great!
Celine