Once upon a time, there were only console and PC games. Then in the early '90s, mobile games started to surface along with the development of mobile phones. As a game development professional you typically stayed on the side you started with because that's precisely how you built up your experience.
Fast forward to today with game development studios publishing indie and blockbuster premium games across multiple platforms. As one of the longest-standing game studios in Finland, we have developed and published more than 100 games on multiple platforms. For our teams, this means working with different games and technologies under one roof and providing the teams with ample opportunities to develop.
Multi-platform matters
The opportunity to work on multiple platforms is a dream come true for many game developers, including Jon Kauppinen, who was recently promoted from Associate Producer on an unannounced mobile project to Producer on an unannounced AAA console game, which RedLynx co-develops with another Ubisoft studio. Experience with both console and mobile has expanded his knowledge of processes and ways of working: "Your career path is often defined early on by the platform you start with—so either mobile or console. RedLynx offers an unusual opportunity that many studios don't."
Which is not necessarily a bad roadmap says 3D Artist Jesse Peltomäki, who is also working on an unannounced mobile project for us. But for Jesse, staying on one project is not in his cards—or should we say console. After working on a console project for three years, he jumped at the chance to work on a mobile project: "For me, it's super motivating to know I am capable of switching to a new project— different art, different tasks, different perspective—no problem."
For Atul Gaikwad, though, the platform comes secondary. The value-add, he says, is in delivering a better immersive gameplay experience irrespective of console or mobile. As a Senior Development Tester on an unannounced console project, his insight stems from the quality control standpoint. "Going from mobile to console facilitates thinking from an end-user perspective: How can we create a parallel digital universe for the users to indulge in, independent of the platforms used?"
"We are seeing a clear trend that mobile devices will play a larger role in AAA games on account of the cross-platform experience"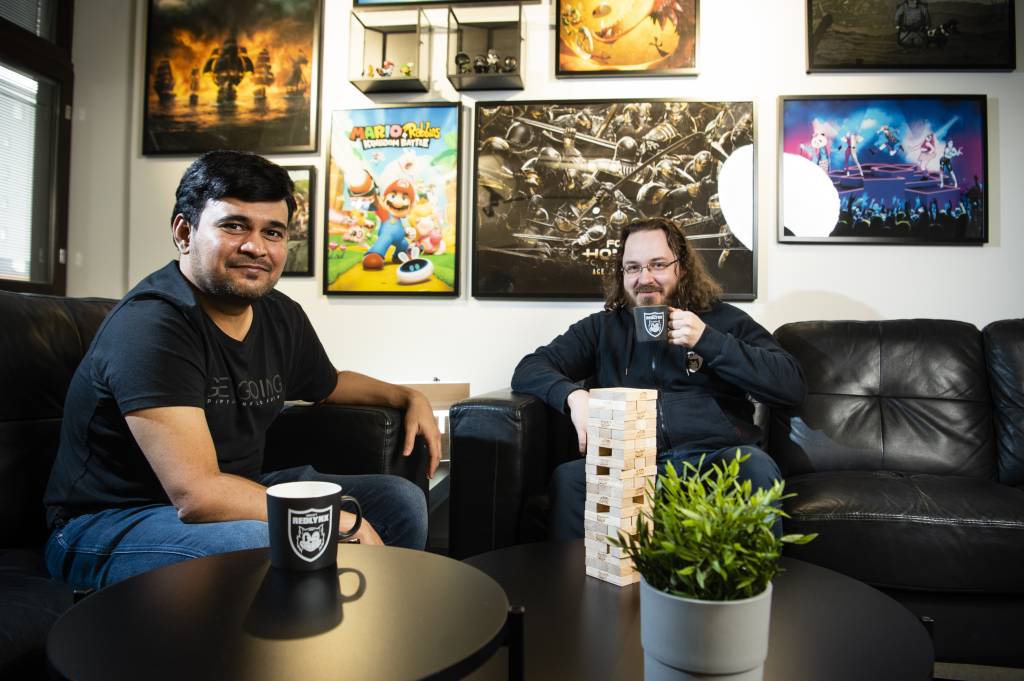 It's in the details
Many game developers will tell you that the sheer scale of a project is what sets the two worlds apart. Yet it's also the graphics. Developing console games needs larger (and multiple) teams and the games are complex to develop due to higher performance capabilities, while mobile teams are often smaller and the games have fewer features and mechanics.
"Console and PC has the hardcore player base," says Atul noting that the players also invest more time in the game on a daily basis. Many mobile audiences are more casual players gravitating to their devices to kill time during an office break or while commuting, Jon notes.
But the standards have really accelerated in mobile over the past few years and the line has become more blurred than what it was in the past. "The performance power tends to lag on mobile so of course you can't do the same visual elements graphically speaking as on console," says Jesse. "A smaller screen just translates into fewer details."
And as an artist, Jesse's all about detail: "Through trial and error, I've learned what to exaggerate and what to leave out."
"Gaining experience on multiple platforms is an enormous opportunity for career development."
The future looks bright
All three agree that gaining experience on multiple platforms is an enormous opportunity for career development: "It makes sense in the long-term because RedLynx offers such possibilities," says Jesse. "In the future, I can switch between projects much easier—whether it's console or mobile because I have solid experience."
That said, Jesse doesn't mince words when it comes to his preferred platform and why it could be advantageous for him to stick with one slice of the pie: "As a gamer, I pretty much play on console and there's a higher chance I play the game if I work on console. But at the end of the day, it's about doing what I love… art."
It's certainly a nice notch in my belt, adds Jon: "We are seeing a clear trend that mobile devices will play a larger role in AAA games on account of the cross-platform experience. So having that experience allows me to be more agile. I also gain perspective and can plan better workflow processes irrespective of platform."
Regardless of platform, RedLynx aims to create immersive and entertaining content say Atul: "It's about creating memorable and meaningful gaming experiences for the end-user on console, PC, mobile or whatever new platforms emerge in the future."
Our mission statement in a nutshell.
Check out our open positions and apply!