Ubisoft's Graduate Program 2021 is now open for applications. Our Talent Acquisition Specialist Clara Nicolas, who is currently coordinating Ubisoft's global Graduate Program, as well as our Ubisoft RedLynx Graduates Tiina Mäkelä, Nicholas Sousa, Mounib Mazouzi and Emil Dewald share their thoughts and experiences about the program.
Diving deep into Ubisoft and building networks
Clara explains that the Graduate Program's purpose is to hire top talents from various backgrounds. Earlier this year, Ubisoft announced to double its investment in the Graduate Program for the five coming years and to create more opportunities for people from under-represented groups. Bringing together teams with different cultures and backgrounds helps build the next generation of experts who will be in charge of making the best games and reach out billions of gamers in the future.
"Being a Graduate differs from simply joining Ubisoft in a number of ways: during the two-year program, young professionals get to work at two different studios. This means that they gain a comprehensive view of us and how we make our games."
"Graduates also receive dedicated training, and there are different sharing and networking events exposing the group to our top experts from all over the world. International mobility and the access to the other Graduates across the globe also quickly builds up their network—something very valuable for a large global company like ours," Clara shares.
Accelerating your career
The special global program designed to support and accelerate career growth is something that draws about 5,000 keen professionals to apply every year.
"I was attracted by the program's long-term aspect compared to a regular entry-level job. What also caught my attention was its 'fast-paced' nature and the opportunity to work for a big gaming company like Ubisoft," says Nicholas, who joined RedLynx in 2019 as a Studio Production Coordinator.
Emil had pursued a career in the games industry for years, and upon graduation, he applied for the program: 
"I got interested in making games in 2014 when I attended a year-long course on game development. After that I've been searching for opportunities and a pursued a career in the games industry," Emil shares and continues: "It's hard to get into Project Management especially within the games industry. I had heard about Ubisoft's Graduate Program and knew it was a unique opportunity: They saw the potential in me and now I've been at RedLynx since August 2020 as a Project Coordinator."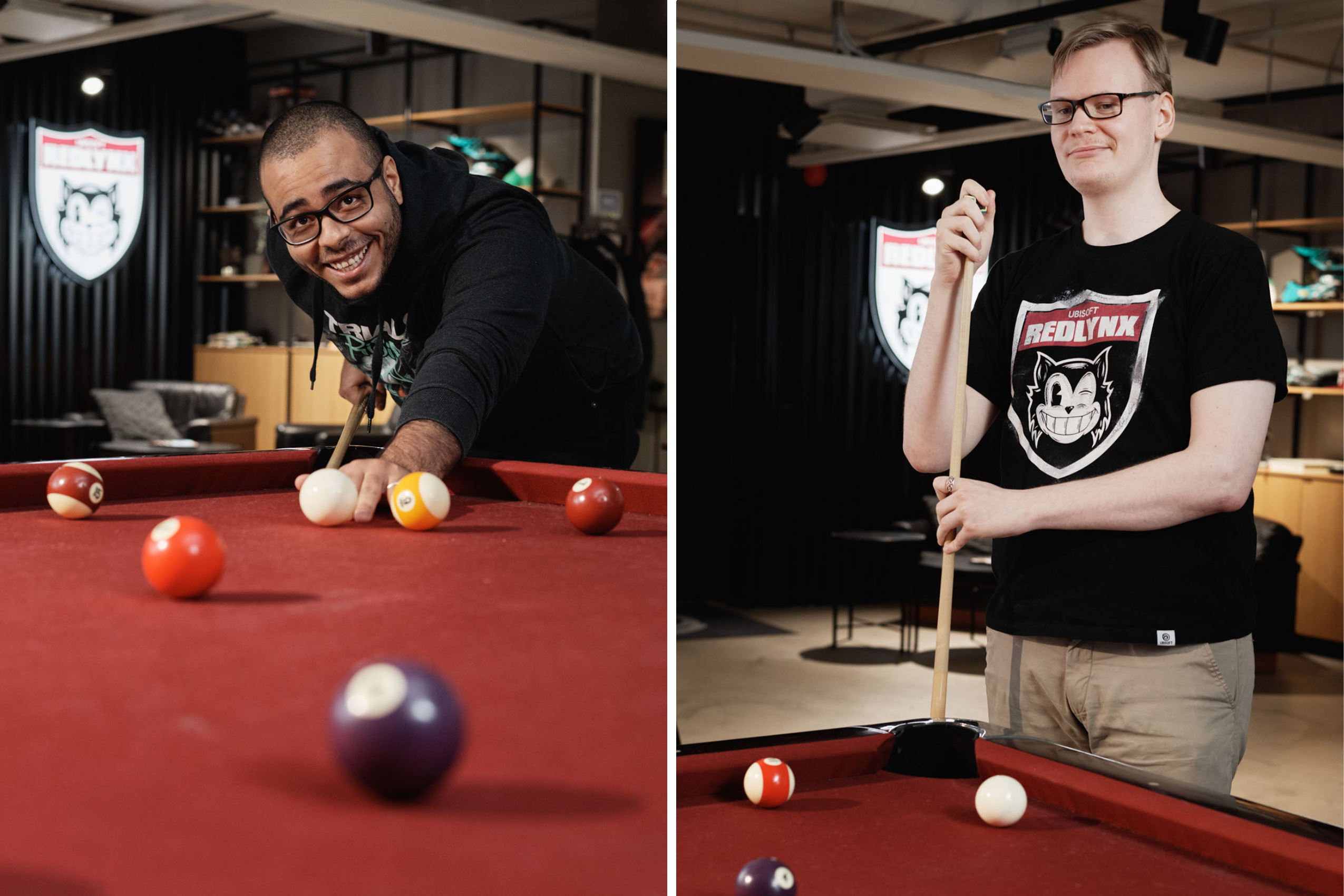 How to stand out from the crowd?
The program's recruitment process features interviews and different test assignments held virtually due to the pandemic. With these activities, the HR team wants to ensure that the candidate is the right fit and will be able to achieve and thrive at Ubisoft. 
So, what kind of qualities and skills are vital to succeed in a Graduate's role? Our Programmer Mounib, who for his second was based in Dusseldorf, Germany, says that besides the technical skills (which can be improved as you go along), it's just as important to be an effective communicator and have the passion for what you do: 
"I would say that having effective communications skills is key not just for Graduates, but for anyone working in game dev, as a lot of your time will be about teamwork. How do you listen to the other team members and make sure that you all share the same understanding about the task? Conveying your ideas is important and it should cover that aspect of 'defending your ideas with arguments'."
Tiina, who for her second year was working in Paris as a HQ Associate Producer, adds that the ability to pick up things quickly and flexibility are absolute key: 
"I believe you also need to be confident in yourself and your skills while still staying humble to new learnings. Graduates should be able to self-reflect as the program requires you to grow not only professionally, but personally as well."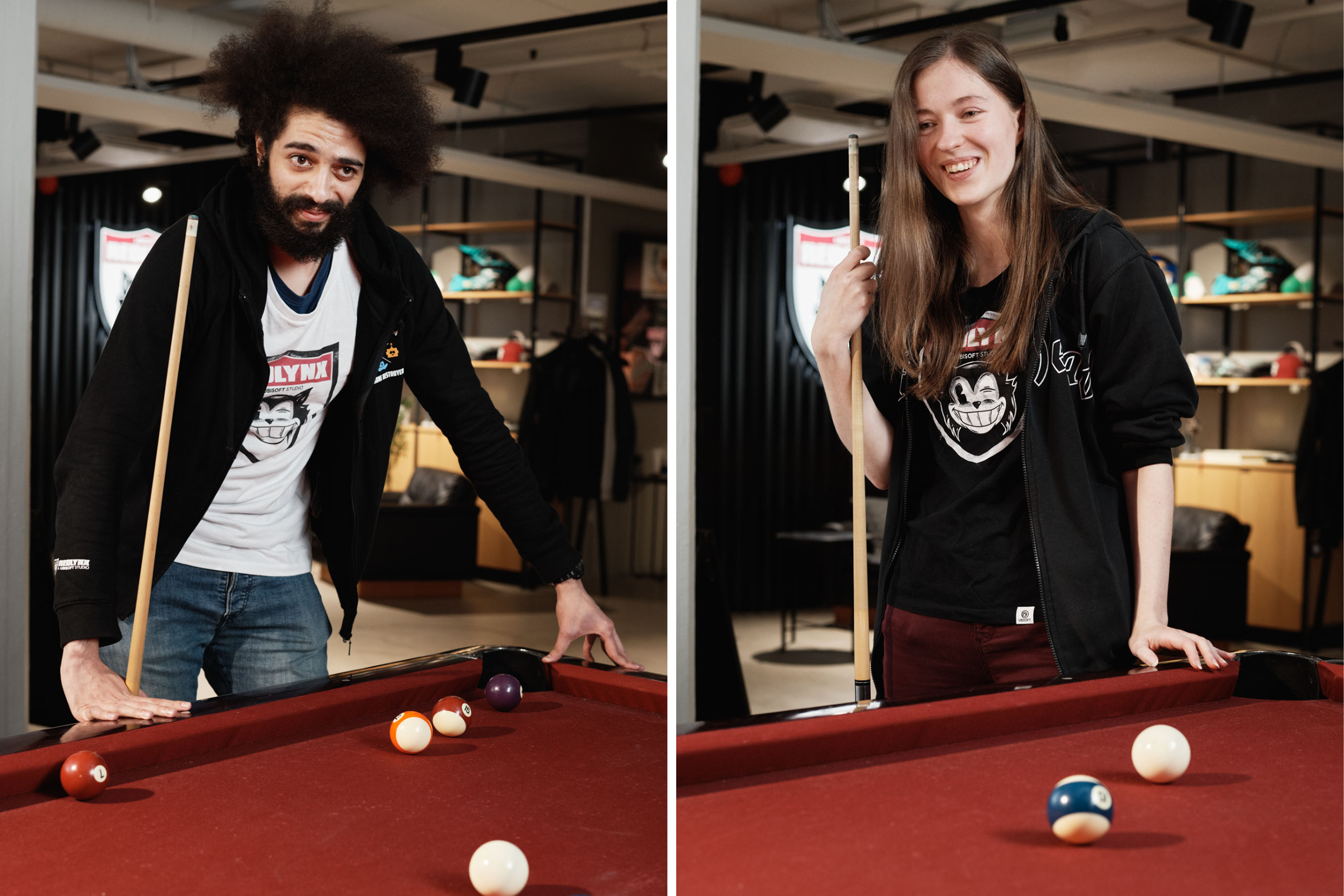 Do you know someone up for the challenge?
This year, we at Ubisoft RedLynx have three different tracks to choose from: Gameplay and Online Programming and Project Management. Since 2014, Ubisoft has hired close to 100 talents across 17 studios worldwide.
We have some amazing Ubisoft studios across the world joining the program so apply for the Graduate Program 2021 here. The application period for this year's edition is open until the end of February.