What does your work entail as a Senior Live Operations Manager?
I work with RedLynx' mobile release, South Park: Phone Destroyer. My job is to create strategies for in-game events and offers, as well as feature and content releases. Our aim is to improve both the user experience and the game's performance. We want players to enjoy the game to the fullest and keep coming back for more.
How do you keep up with the strategy for the game?
On a larger scale, I have a central role in the game's roadmap: outlining what is next for the coming months involves defining the features, content, and prioritizing what needs to be improved. On a daily basis I follow the project's KPIs (key performance indicators) to see how the game is performing in the short and long term and make all necessary adjustments to fit the schedule.
How do you collect feedback from the players?
When it comes to the community, KPI data is not the only source of information. Twice a week I read discussions about the game on social media, mostly Discord, and sometimes Reddit. The Community Developer is also key for understanding the community sentiment. We discuss daily about players' feedback and how they are engaging with the game.
We try to get a feel of the community and then use data to back it up. Just as importantly, I also play the game myself to get a sense of it.
"In this job you need to understand the game inside out. That's why playing the game gives a better grasp of what you're working with."
How do you deal if the players' comments are negative?
It's good to remember that these players really care about the game. Even negative comments can be useful: it's an input on how they feel about the game, and it can also contain valuable information on live issues, or insights to find ways to improve the game.
What are the challenges of bringing new experiences to the game?
Defining new ways for players to engage with the game brings many questions and challenges: how will the tools be adjusted to support the changes, what is the expected impact on the game flow and economy, as well as how to properly communicate it to users. Understanding user behavior, analyzing data and having a critical mindset are essential in answering these questions and making decisions that will certainly impact players.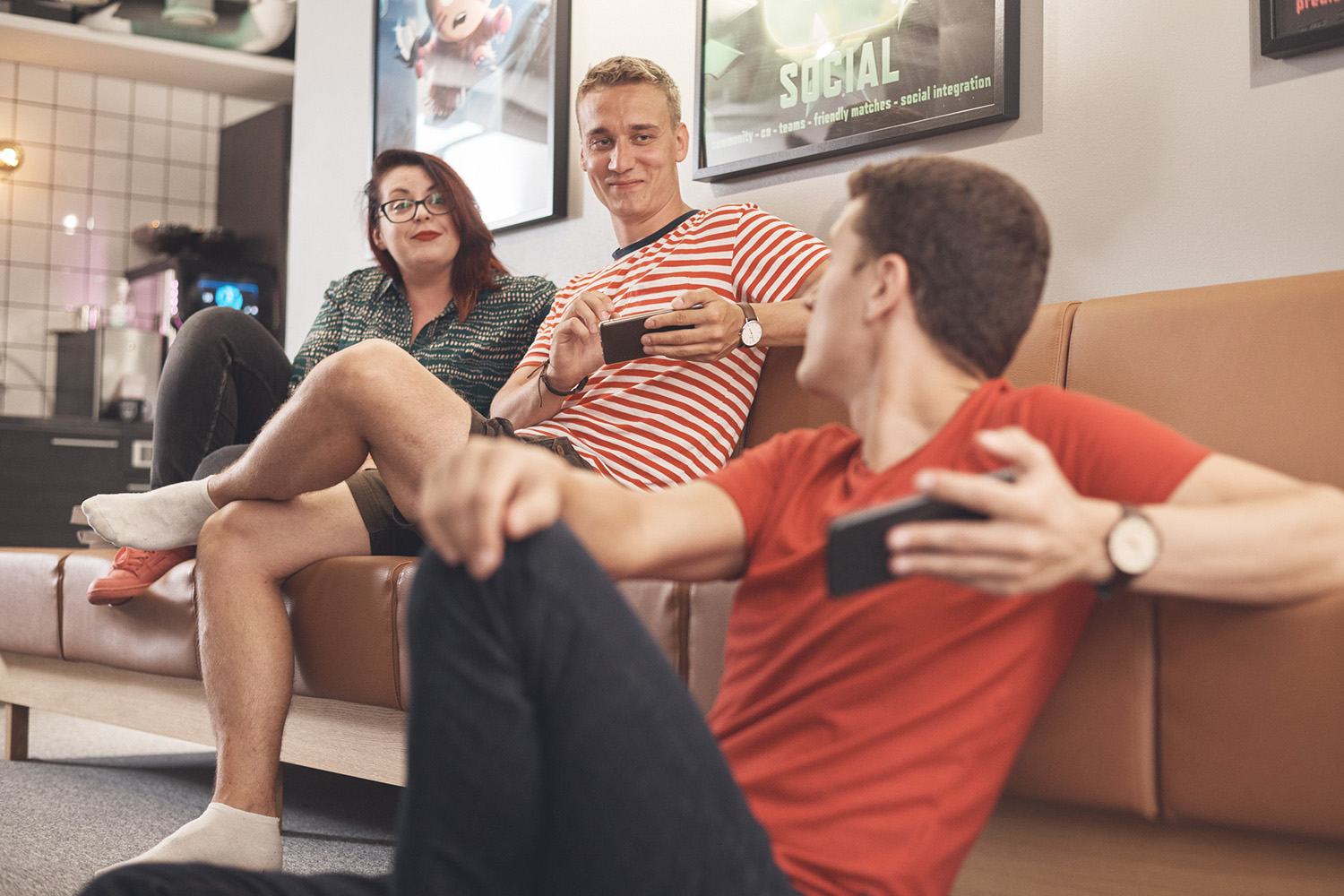 How do you keep becoming better and better in your profession?
Learning is easy in live ops, because there are so many problems to solve. If something is working well, I'm always trying to understand why and how we could make it even better. This drives me forward: continuously learning something new.
What is required in order to advance to a senior position in live ops?
Live Operations is a high-pressure position: anything going live has to be carefully planned and tested, and we must be ready for any contingency. To thrive in this role, you need to be comfortable with these challenges.
The role requires a broad set of skills: logic for problem solving, detail-driven organization for planning, adaptability for constant changes, analytical for assessing the game's performance, communication to share information and coordinate execution.
"Understanding of game systems, user experience and behaviour, market trends and business acumen are very beneficial for advancing in live ops."
How do you handle stress?
I don't get stressed out easily. I tend to decompress when leaving work: reading, watching movies, yoga–these are all great to get your mind out of stressful matters. And although I'm an expat, I have to admit that sauna is amazing at fighting stress! When there is too much going on at work, the best way to cope with it is by simply solving one thing at a time.
Fabricio 's tips for aspiring Live Operations Managers:
Accumulate knowledge on a broad set of skills. It helps if you know the logic behind programming and procedures, understand visuals and the basics of player behavior.
Information flow and documentation are extremely important in live ops. Become excellent at communicating effectively, both with the players and your team.
Be comfortable with challenging the status quo. Don't be afraid of change–otherwise you stagnate and the players get tired. Games aren't just a product, they are a long-lasting service.
Check out our open positions and apply!