Our history at Ubisoft RedLynx goes a long way back, as the studio was originally founded over 20 years ago, in 2000. Today, we are a diverse team of around 150 developers, creatives, and business professionals from over 20 different nationalities working together and in collaboration with other Ubisoft studios around the world to create meaningful gaming experiences across console, PC, and mobile platforms.
Currently, in addition to exciting unannounced projects, we're working with the team developing Ubisoft Scalar, a platform-agnostic, cutting-edge technology by Ubisoft and bringing the renowned Rainbow Six® experience to mobile platforms with the newly announced Tom Clancy's Rainbow Six® Mobile. We're also part of the team developing Tom Clancy's The Division® Heartland. Our rich portfolio also includes well-known games like the action-packed South Park: Phone Destroyer and the popular Trials series.
But projects aside, what's it really like, working with us? Thanks to our Senior Graphics Programmer Beatrix Aaltoniemi and Lead Audio Designer Denis Zlobin, you'll be able to find out, as the two share their experiences as part of our team in a just-released article on Ubisoft.com.
Read the story here: Get to Know Ubisoft RedLynx, a Studio Centered Around Multi-Platform Game Creation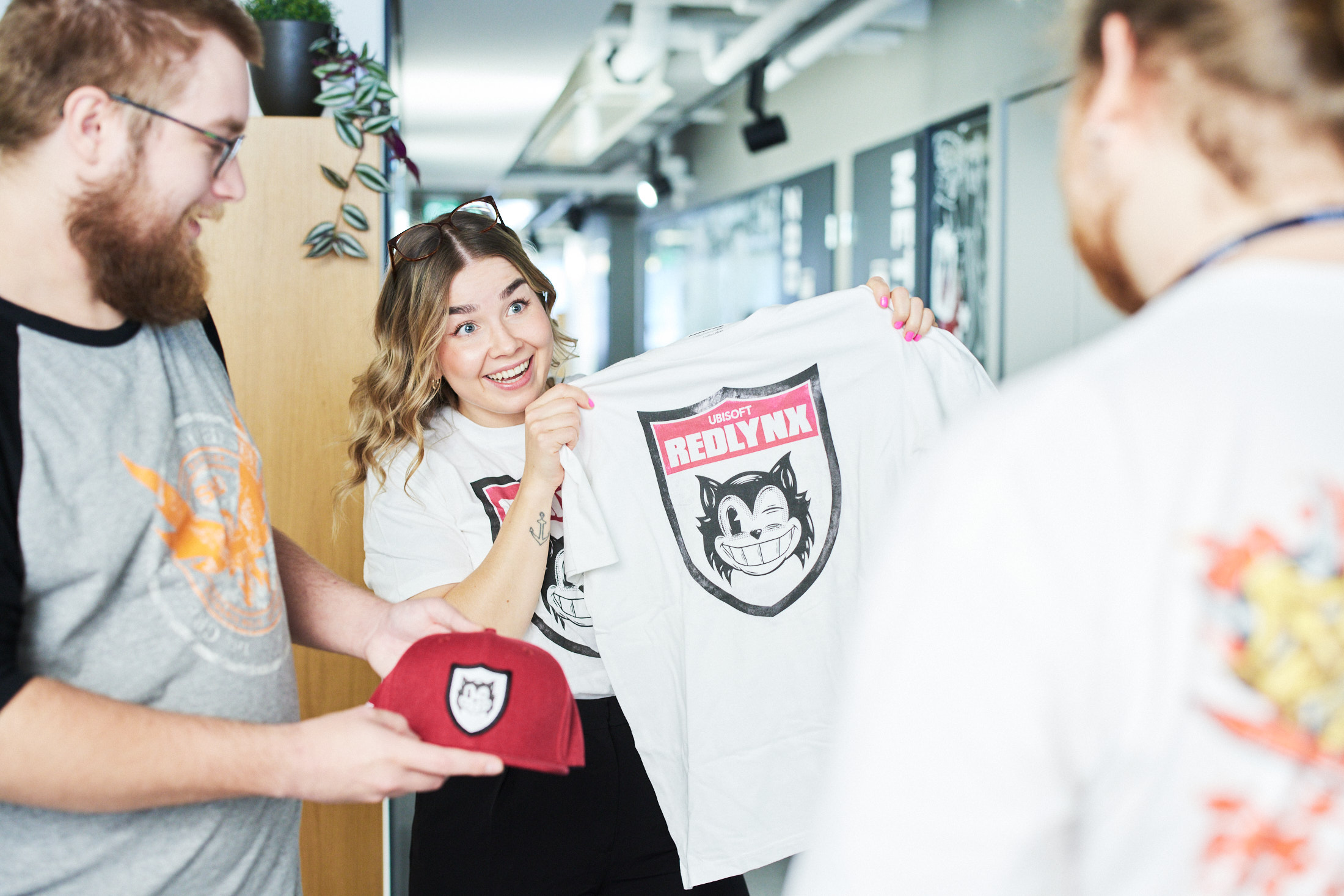 Join our friendly, talented crew!
If you feel like our studio and people might be a great fit for you, what are you waiting for? Check out our open positions and join us – we're always excited to welcome more brilliant people to the team!