Speeding up the career progression of aspiring professionals
Our previous graduates – Tiina Mäkelä from the class of 2018, Olli-Matti Saarenpää (2015) and Toober Nguyen (2019) – all agree that the Ubisoft Graduate Program helped accelerate their career as recent graduates interested in the game industry. Time goes flying by, as the program manages to fit a myriad of new experiences, people, projects, and personal development into an intense two years.
"If I was to sum up the experience in a few words, I'd say it was challenging, rewarding and fast," says Tiina, who currently works as an Associate Producer in an unannounced AAA project.
"You have to be able to absorb information quite quickly, but it certainly made for a lot of moments of success and learnings and acted as a great gateway into the industry."
Toober—currently an Associate Producer for Anno 1800—would say the same.
"Straight from the start, you are recognized as a future expert in your field and get trained methodically to become one. I felt that I always received support whenever I needed them, both from the Paris Headquarters and the home studio," he states.
A chance to broaden your networks and work abroad
The two-year program consists of 12 months at your home studio and then another 12 at Ubisoft studio abroad. In addition to getting to work and grow in an international setting, our graduates get to experience living in another country as well—an opportunity a lot of our graduates find immensely interesting.
If you are interested in a career within game industry, I would highly recommend applying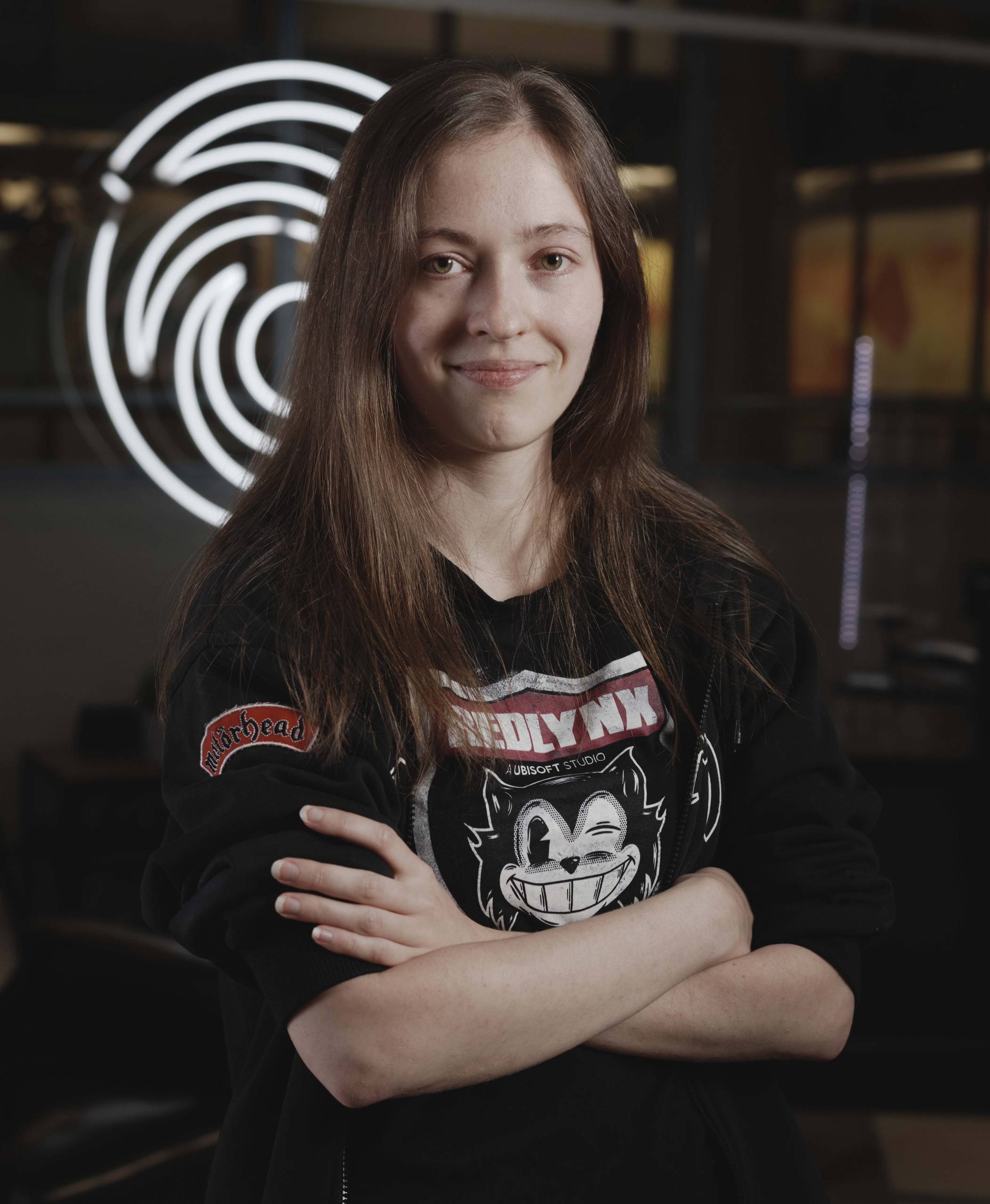 "I would recommend the program especially to people curious about working abroad, but not necessarily sure if they would want to do so permanently. Ubisoft provides significant help with travel, accommodation and official matters related to working abroad," advises Olli-Matti, who, like Tiina, is currently working on an unannounced AAA project, but as a Gameplay Programmer.
"If you're interested in working on huge, multi-studio projects, this is definitely something to consider," he adds and gets Toober's approval.
"You are certainly exposed to a lot of different topics in game development. Working abroad and in a different studio was a great experience as well, as it broadened my knowledge and perception in various aspects of production and project management," says the current Associate Producer.
What comes after the program is up to you
Every graduate's journey is different, not only during the program but in their future career paths as well. So, where did our trio end up after their experience?
Olli-Matti has already had the chance to work with gameplay programming on multiple different projects, IPs and engines. Tiina is responsible for delivering features of their team, so planning, coordinating, and managing the risks of these features—with managerial responsibilities as part of her role—and is also involved in a global initiative together with our studio Managing Director. Toober has had the rewarding chance to continue with what he already worked with in his second year as a Graduate, Anno 1800, and is now continuing his journey with the German team.
"If you are interested in a career within game industry, I would highly recommend applying," Tiina recaps their thoughts on the program.
There's still time to apply!
Think you could take on the challenge and be one of our next graduates to fast-track your career into the industry? Apply now!
Learn more about the positions available and apply by February 28th (19:30 Finnish time):
Find more information on the program and the recruitment process: