How would you explain your role as Lead Technical Artist?
I was recently promoted so this is new territory. You could say my job is a hybrid of visual effects (VFX) and tech art. I see myself as the bridge between programming and art–ensuring consistency of the technical quality of our project's content and defining the content creation pipeline for the artists and the programmers.
"As a technical artist I am not scared of production challenges. Apart from solving tasks, I'm looking to adapt and improve art tools and workflows."
What does your typical day look like?
It starts with mega amounts of coffee. I usually get to the studio latest 8:00 to work in peace before meetings with the art and tech teams. These two meetings are where I field questions from the artists and pose questions to the programmers. Of course I check in daily with the design team to make sure that the features we develop follow our intended designs.
Game dev is a team effort and my area of responsibility is rather spread out in this sense. Tech art supports contacts with different disciplines. It's not uncommon for me to intersect with team members from user interface (UI), audio, art, level design, and game systems.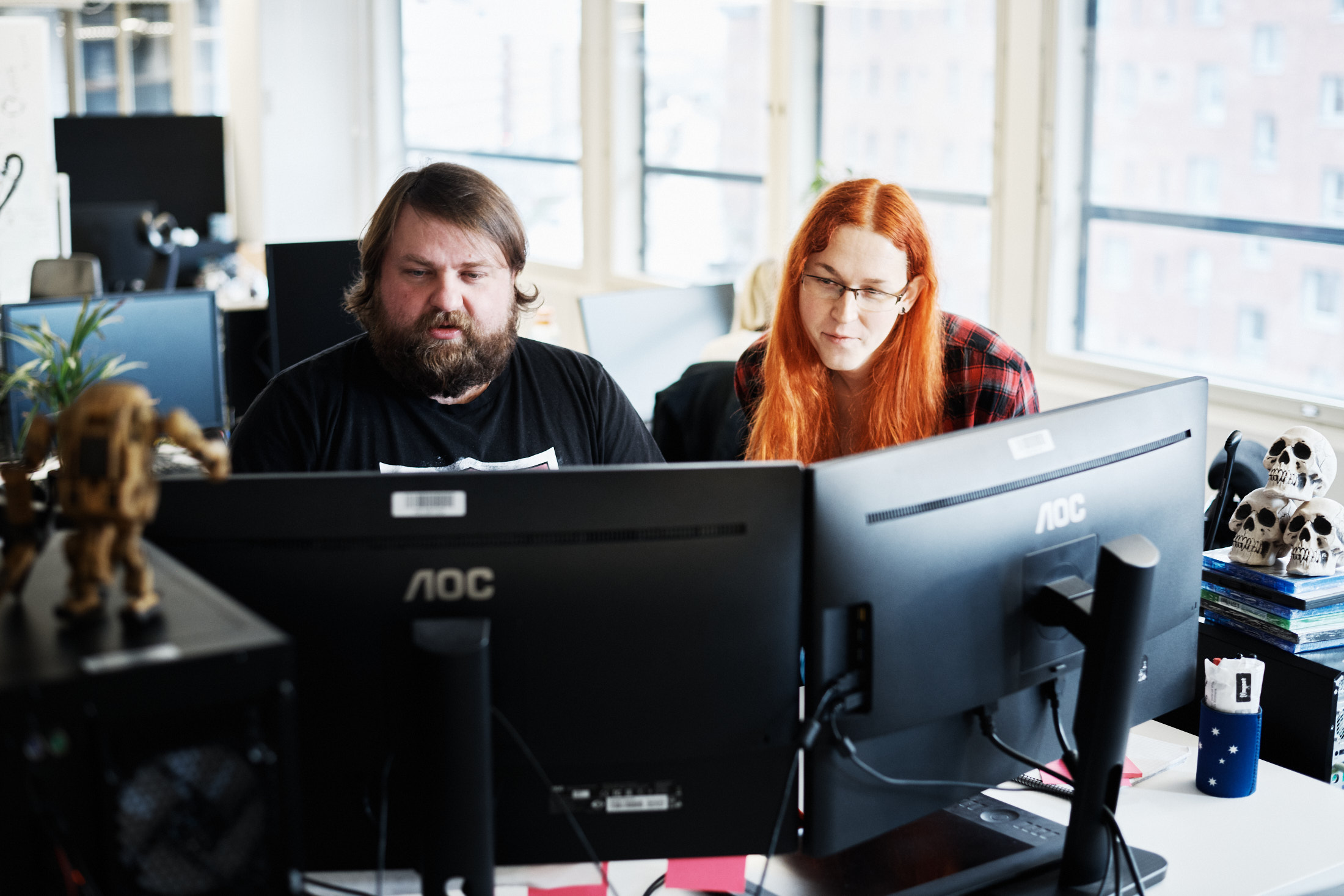 You come from a business background, what drew you to an artsy field?
Yep, my degree is in Economics and Management, which comes in handy as team lead. I've always had a passion for tech art and computer graphics. My first job after graduation was 3D art for websites. From there I freelanced from studio to studio learning graphics software and programming. When I finally landed a job inside a studio, I was skilled in VFX.
I've been honing my skills for years, though. Experience dictates where you go. The more you work on different tasks, the more experience you collect that propels you forward to your next assignment. Over time I sharpened my expertise in modeling, animation, composing, and motion design as a VFX artist.
What's the most important skill to master as a Lead Technical Artist?
It takes several iterations and hours of consultations with experts from other teams to reach the desired goal, and when we do it is worth all of the effort. You have to be willing to learn software and experiment with modifying data systems to produce the desired effects and overcome player expectations about game graphics. These days, it's necessary to be upskilled in a wide spectrum of know-how.
"The most relevant skill is a passion to solve challenging problems."
Care to share a motto that gets you through the workday? 
I do have a modus operandi: There will always be a mess, however, the more you are organized in the beginning, the less mess you deal with at the end.
Dima's tips for aspiring Lead Technical Artists:
Learn as much as you can about tech and art.
Experiment and take risks to gain expertise.
Have patience and be persistent.
Be passionate about gaming.
Check out our open positions and apply!