Tell us about your role and what your typical day looks like
I was recently promoted from Community Manager to Community Lead (yay!) so I'm still getting my feet wet. Every day is different. Every day is fascinating.
My overall responsibility is to manage the South Park: Phone Destroyer's online community. Needless to say, the bulk of my day is obviously built around checking into the game's social channels, forums, and Discord server to make sure our players are happy campers. On a side note, I absolutely love Discord–it's more of a real-life chat room with multiple people talking versus 1:1 conversations or direct messages. It's a game changer. No pun intended.
I also ferry information between the devs and the players. I'm based out of the Halifax office, which totally makes sense since I'm in between time zones. While the devs in Europe are sleeping, I send through troubleshooting data from here in Canada. When the devs wake up, they get working right away on resolving issues.
What does it take to be a Community Lead?
Patience. Compassion. Empathy. Thick skin. Not to toot my own horn but I am talented at putting out fires:
"My greatest strength, though, is the ability to de-escalate a situation. You really need to be able to identify with whom you are talking to."
When you have an angry player you need to get into their head and understand why they are reacting the way they are. The way I see it, the more feedback we get regarding an issue, the quicker we can fix something and avoid a similar situation in the future.
Which teams do you mostly collaborate with?
I actually work with everyone! I consider myself the center of the communication wheel… touching base with marketing, design, production, programming, developers, players, you name it. This role is a super way to learn all the aspects of gaming.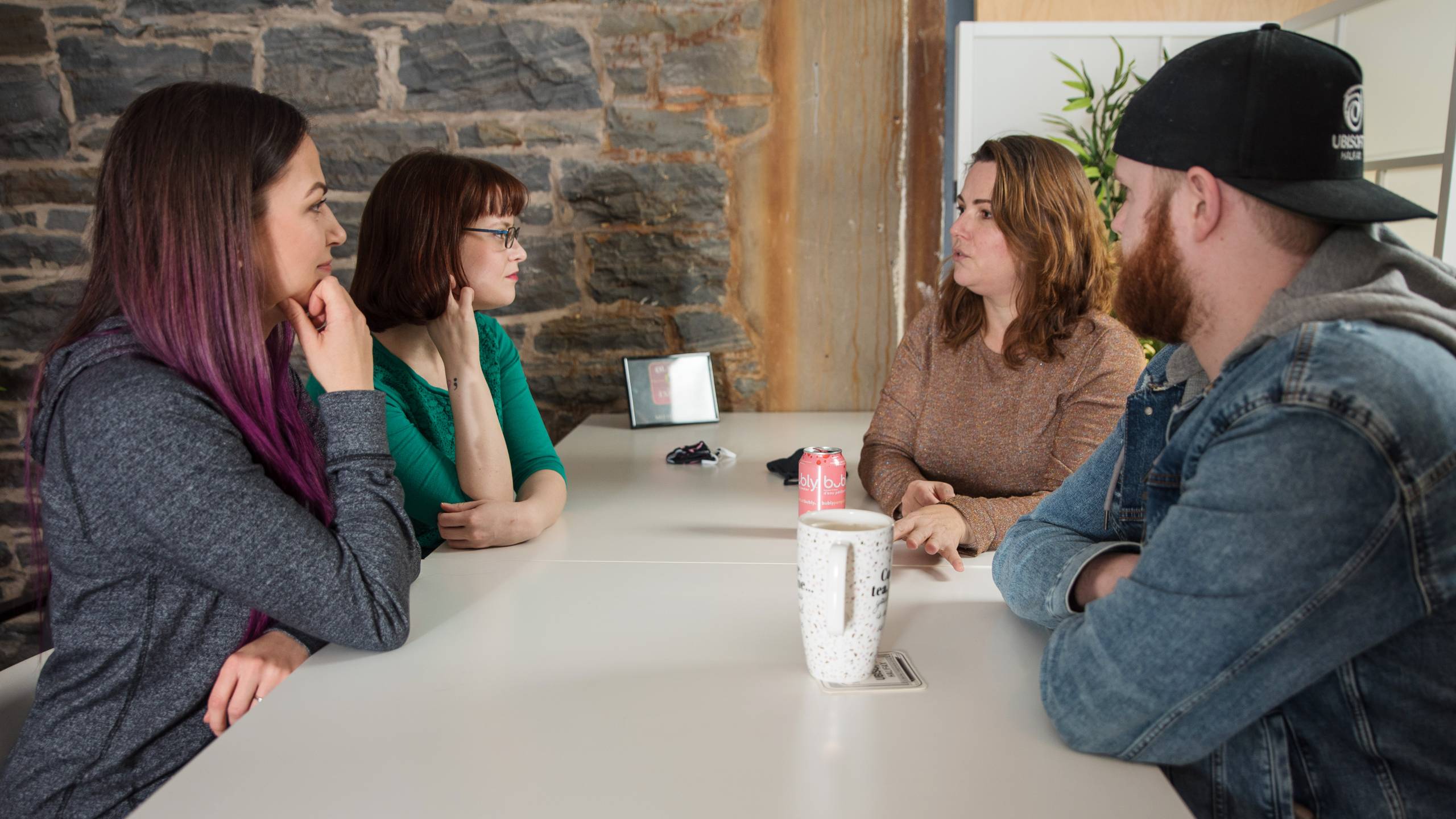 What is the best aspect of your job?
Hands down it's the players. They are wonderful. My players are sweethearts, even when they are mad. This is where thick skin comes in to play. I know they're not mad at me–just frustrated with a bug in the game. They certainly make my day brighter.
How do you organize your time when working from home?
Being on social platforms all day is quite draining. You give a lot of emotional energy to others. I've learned to be strict and set boundaries. It's easy to get lured into work mode when working from home, so it's important to know when to switch off for the day. I'm rather fortunate to have a dedicated workspace and a dedicated living space at my apartment.
What gets you up in the morning?
I am living my dream career. Honestly, I do what I do because of the messages I receive from the players.
"The impact a mobile game can have on someone in a difficult situation can be that person's lifeline. Being there for the players means the world to me."
Shannon's tips for aspiring Community Leads
Go for it. Even if you aren't sure about your background or whether your CV is up to snuff – take the risk and go for the job anyway. You never know what gig you could land if you don't try.
Follow the communities for games you enjoy playing and take lots of notes. The best way to learn is by keeping an eye on what your competition is doing. I also suggest volunteering as a community manager on an unofficial level. It's a hard job yet rewarding at the same time. Give it a whirl.
Learn work-life balance. Being a community lead is a lifestyle job and it often means working irregular office hours. Do your best to maintain regular office hours. Lastly, keep your weekends to yourself. Remember, you do have a life outside of work.
Check out our open positions and apply!