In addition to all the ways we promote learning and self-development­— for example, our weekly development hours and knowledge sharing sessions—we want our team members to feel they have room for experimenting with new approaches and ideas. For this reason, we have established studio-wide structures to enhance our innovation-friendly culture.
Studio jams bring our brilliant minds together cross-project
Game jams, a concept very familiar to most people in the games industry, have recently been adopted to our studio as well. The idea for our internal jams was born out of the will to come up with new ways to foster the culture of collaboration, innovation, and creativity at our studio, and to provide a safe space to try out new skills and tools.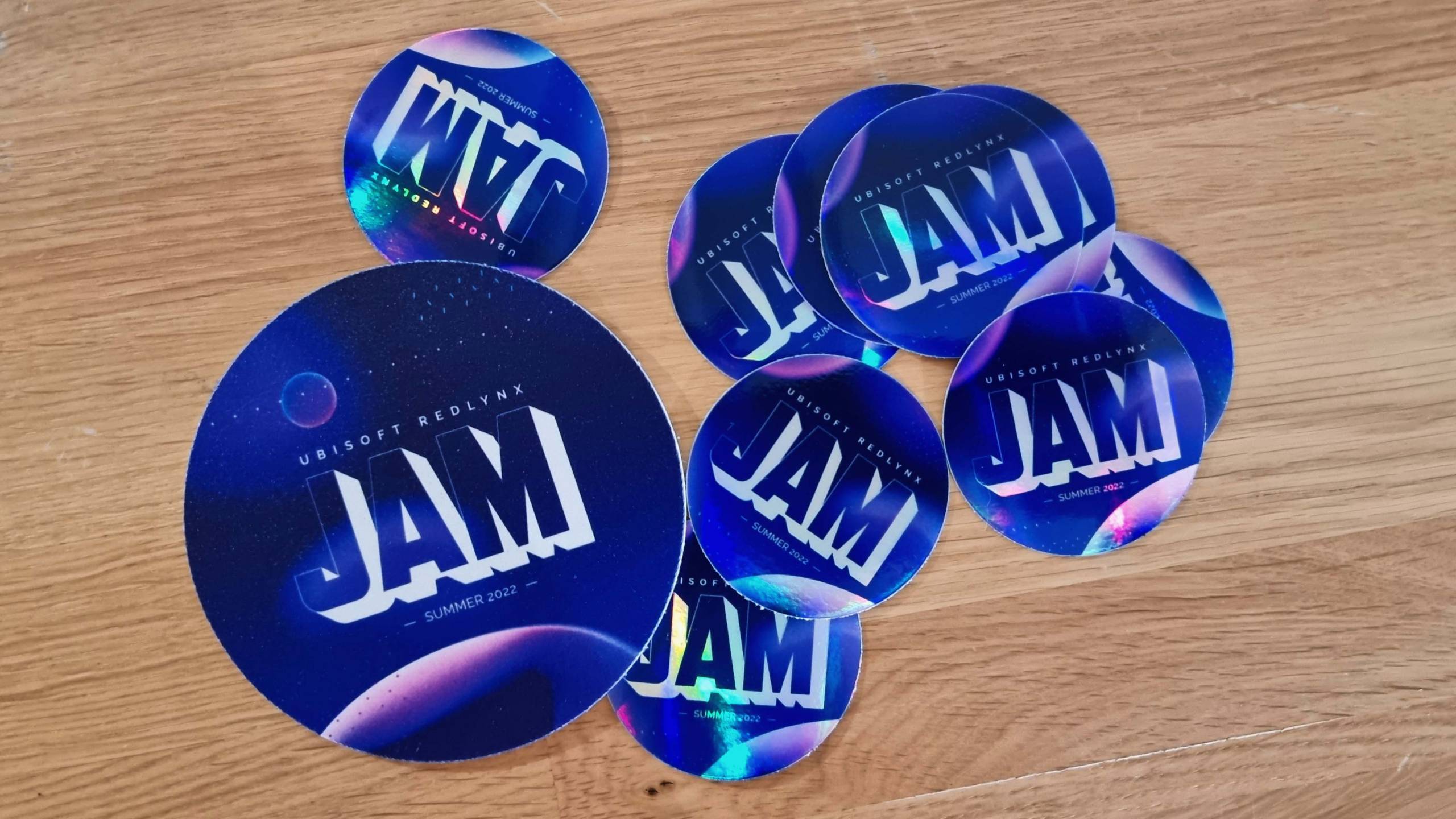 "To truly adopt the mindset of innovation, we need to think broader than being creative inside the constraints of our daily schedules. Boosting our ability to innovate needs proper time set aside and our internal jams are a great way to do just this," says our Managing Director Celine Pasula.
Collaboration is key in developing games and tech, but most of the work takes place inside teams and projects. Collaborating cross-project in jams provide us with a chance to harness our full collective potential – and get to know our colleagues better.
"I am happy to see team members, that normally would not work together, get to know each other better and already come up with new ideas."
Amplifying diverse voices
The jams are closely linked to our conception and pitching process, a framework for innovation that gives everyone in the studio an arena to voice their ideas.
"Our studio is filled to the brim with creative people passionate about games and technology," Celine says.
"We want to make sure everyone feels encouraged to try out new things and that no good idea goes unheard."
With already close to twenty pitches presented to the whole studio during the first year, we can't wait to see where these ideas contribute into.
If room for experimenting is something that you'd appreciate in a workplace, check out our Career sites for more information about us and our open positions.