From playing games to creating them—how did you find yourself working at Ubisoft RedLynx?
After high school, I found a game art degree in the UK and ended up moving there to study.
My first game job was primarily me working on 2D art, but I soon realized I had a love for UI and decided to focus my career there. Now, years of experience later, I'm working with UI and UX on a fun new unannounced mobile game here at RedLynx!
From the very start, I've felt very welcomed to the team, studio and Ubisoft as a whole.
One of the big perks of being part of a larger company is the support and opportunities we get to connect with a vast group of experts. While I may be technically the only person working in UI on the team, I can always count on support from somewhere when needed. The diversity of my team is also a huge benefit for not only what we are working for, but for any project.
UI and UX play a big role in games, a bridge between the player and the game, of sorts. How does this look from the artist's point of view?
At the core of it, it's about problem solving. Designing how the players will interact with the game, visually or otherwise. Some games rely more heavily on UI than others, so each project has had a unique set of tasks for me. I get a lot of inspiration for my work from the art team in the project, as I get to work with amazing artists that push me to aim for the same quality for the UI in the game.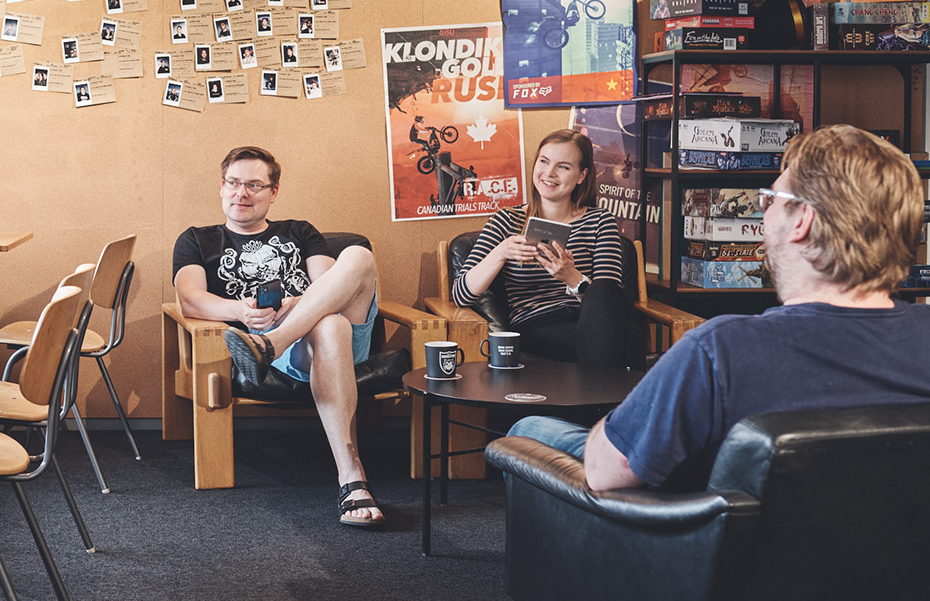 The day-to-day work differs based on what the team is like and how many people you have working with UI and UX. With a smaller team like ours, you can end up working on many things! From working with the design team on initial features, with user flows and wireframe prototypes to creating art assets and beautiful UI that fits seamlessly into the projects visual style and implementing functional UI into the engine.
What are the most important skills to have in your area of expertise?
A diverse set of skills, from traditional graphic design and illustration to problem solving and design thinking, is definitely needed. Player psychology plays a big part, being able to think like a player—you need a lot of empathy and genuine interest in making the player's experience good. Technical knowledge is very useful as well.
There really isn't an area that isn't affected by UI and UX, so you'll work practically with every team member at some point or another.
For this reason, collaboration is crucial. Add to that clear communication skills, written and spoken. You won't be alone in implementing your UI into the game, so it's important to be able to give clear instructions for efficient collaboration.
Laura's tips for aspiring UI / UX artists:
Start paying close attention to UI, it's everywhere! Think about what makes your favorite game's UI good, analyze what could be better and why?
Make sure you bring a portfolio that showcases a range of skills. From wireframes to polished designs and animation, we want to see it all. Showing us how you think is equally important as your graphic design skills.
When applying for jobs, make sure to read the job descriptions carefully. Game companies have different ideas on what exactly a UI or UX professional would be doing, so a job title might not always fit your idea or expectation of what is required.
Show your passion! UI professionals are always needed. Your passion for the area can take you far.
Check out our open positions and apply!