Written by ShiftySamurai
Monday, 10 September 2012 20:03
So, last week we announced Trials Evolution: Origin of Pain DLC for XBLA, Trials Evolution: Gold Edition for PC, and Nutty Fluffies for iOS and Android moble platforms. Needless to say, I am excited. I know what you're thinking, if there's no need in typing something, then why do it? Valid point. It must be the excitement.
Let's kick it off with Nutty Fluffies!
In Nutty Fluffies you are in control of a roller coaster filled with sweet and innocent plushies. You earn hearts by not ditching the plushies along the way. Hearts are converted to coins, and coins allow you to pick up different plushies and more carts for your coaster (The Elephant is awesome). There's a whole lot more to it than that, but you now have the idea.
Press Release for Nutty Fluffies is here!
Next up let's go over some Trials Evolution: Origin of Pain!
New BMX bike, new island, 36 new tracks + skill games, and over 100 new editor pieces make this one of the largest Trials DLCs ever!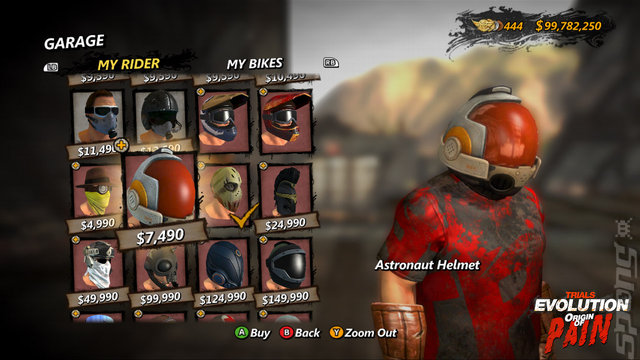 Now it's time for Trials Evolution: Gold Edition!
Since the day that Trials HD was announced for Xbox Live Arcade our fans from the Trials 2 SE days have been fairly verbal about wanting Trials HD for PC. They didn't let up a bit when Trials Evolution was announced for XBLA as well. I am stoked that we are able to bring both Trials HD and Trials Evolution back to PC. Trials Evolution: Gold Edition is going to be so jam-packed with content that I don't know how I'll be able to decide over playing on XBLA or on PC.
With close to 130 tracks and skill games from both Trials HD and Trials Evolution for XBLA included in Trials Evolution: Gold Edition it's going to be a while before you get all of those shiny platinum medals.
Heres the announcement video:
And here's the Press Release. Keep your eyes open over the next few weeks for more information about the upcoming titles from RedLynx!